It gives me great pleasure to announce GNRHS has a new editor for our Goat publication. He is Chas Bettendorf and hails from North Branch, Minnesota. Here's how Chas describes himself and his interest in volunteering for this important assignment: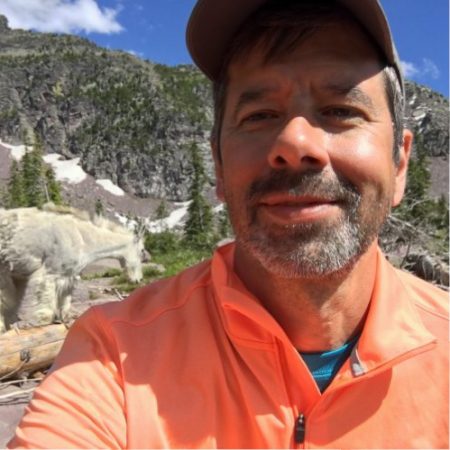 Greetings fellow Great Northern Railway enthusiasts. I'm pleased to introduce myself as the newest editor of the Great Northern Goat, the quarterly publication of the GNRHS.  I believe I possessed the single-most important trait that the GNRHS Board was seeking in an editor—a willingness to say yes.  I've been a rail fan all my life.  I was born and raised in Foley, Minnesota, and have spent the last 34 years teaching history and economics to the youth of east central Minnesota.
I know I've sat passively on the sidelines too long and watched other enthusiasts deftly lead this organization both directly and indirectly. I encourage more of you to consider my example and also seek opportunities to support this operation.  It certainly is a risk, but there is plenty of guidance to support you. To that end I'm very appreciative of Phil Webb, who will continue to serve as the layout and photo editor for the Goat. I must certainly express my admiration and appreciation for the support I have received from our outgoing editor, Ed Stankard. I've had valuable, lengthy conversations with these two gentlemen, as well as Bill McGinley, our president. There are also many others who I have exchanged communication with, and others whom I plan to connect with in the near future. There is a wealth of knowledge and interest in this organization. While I might feel overwhelmed at the moment, I trust that with the support and guidance of all these enthusiasts, the Goat will continue to be a valued publication for the members of this organization for years to come.
I'll appreciate and welcome any support and suggestions for the Goat publication.  The GNRHS must remain true to the members and strive to meet their needs and wants. Until I am assigned the official email address for the editor, I can be reached at my personal email account:  chasbett@gmail.com. If you wish a phone or personal conversation just email me and we can set that up. 
Chas Bettendorf
Chas has begun working with Editor Stankard on the June issue of the Goat for a smooth transition and will assume full responsibility after Ed steps down this summer.