About Ben Ringnalda
Ben Ringnalda has been a member of the Great Northern Railway Historical Society since 1998. He actively serves the GNRHS as its webmaster and as a member of the Board of the Directors. He has authored several articles for the Goat magazine and is a regular at the Society's Conventions.
Recent Posts by Ben Ringnalda
---
Registration for the 2017 Convention in Sioux Falls, SD, , September 16 to 20,  is now open. The 2017 convention will focus on the history of the Great Northern in the Sioux Falls area with tours and presentations. Presentations will cover the Early Railroads of S.D, and GN Development in the State, GN's Willmar to Sioux City Line, The Watertown and Sioux Falls Railroad Read more…
March 14, 2017 at 4:54 PM GNRHS News Leave a comment 2017, banquet, Convention, GNRHS, Hustle Muscle, model railroad tour, Presentations, railfair, SD, Sioux Falls, Tours Get updates: RSS Get comment updates: RSS 2.0
---
The March 2017 GNRHS Goat package has shipped to our Members. See its contents. Copies of this issue are available for purchase through our Company Store for both members as well as non-members. Consider joining today to get the Goat included FREE in your membership, and to get other great GNRHS products at a discount. Join here!
---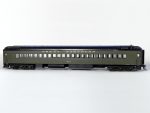 The GNRHS is happy to announce several new products in the Company Store. Available now are a three different HO scale car kits made by Bethlehem Car Works. GN 950 Series First Class Coach Empire Builder Pullman 8-1-2 Sleeper GN #O3175 Wood Outfit Car The Outfit Car is in short supply so order soon! Check out all three Read more…
December 11, 2016 at 10:46 AM Store News Leave a comment 8-1-2, Coach, First Class Coach, GNRHS Store, HO Scale, kit, MOW, New, O3175, Outfit Car, Products, Pullman, Pullman 8-1-2, Sleeper Get updates: RSS Get comment updates: RSS 2.0
---
Recent Comments by Ben Ringnalda
No comments by Ben Ringnalda